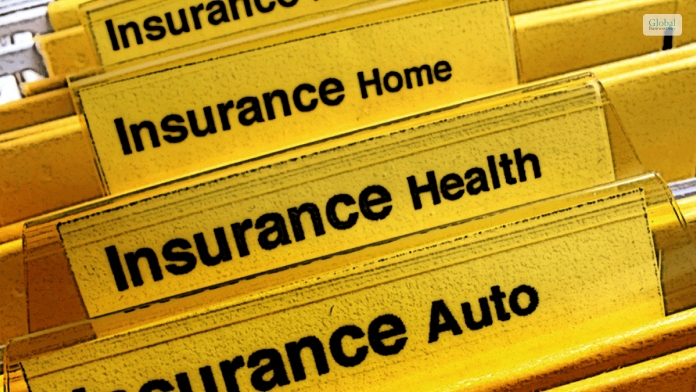 How to start a life insurance company? – There is no short answer to this question. It is not a small task to start an insurance company. However, having the right focus and the right steps can help you to turn your new business into a victorious one in a short span of time. To learn more, read on through to the end of the article.
The best steps to take on how to create an insurance company would be the ones that are tried and tested by many. Realistically speaking, the risks associated with the insurance sector are so high that a small mistake can cost you a fortune. Hence, you need to take careful steps. Despite that, there are some places you will need to be unique as well. But, to get started, the best option for you would be to stick to the basics.
How To Start An Insurance Company? – Major Steps
One of the first things that you can do to start an insurance company is to find out an idea of what will make your company different from the top companies in the market. Once you have chosen the insurance industry, you will need to do a quick search of the existing companies.
According to Business News Daily,
"Learn what current brand leaders are doing and figure out how you can do it better. If you think your business can deliver something other companies don't (or deliver the same thing, only faster and cheaper), you've got a solid idea and are ready to create a business plan."
To start with
"how to start my own insurance company,"
you will need to ensure that your business does not face any legal problems or any other external problems. Hence, you need to make sure that your business is safeguarded as long as external issues are concerned. For that to happen, you need to follow some basic rules.
The following are the major steps you must take to start your own insurance company in 2023:
1. Planning To The Core
According to The Hartford,
"When you create a business plan, you're describing every aspect of your business in a formal document. This lets other people understand what you do, what your objectives are and what strategies you have in place to achieve your goals."
Furthermore, this document will also be your proof that you are dedicated to the business. This is beneficial for staying clear in front of insurance companies, shareholders, and staff members. However, with time, you will also need to update your business plan with necessary changes as per the demand of the market.
Read More: The Types Of Business Insurance Needed For Every Business
2. Decide What Will Be Your Business Structure
According to SBA.gov,
"The legal structure you choose for your business will impact your business registration requirements, how much you pay in taxes, and your personal liability."
Here are the major types of business structures:
Sole Proprietorship
Corporation
Limited Liability Company (LLC)
Partnership
S Corporation
This depends on your personal responsibility and the setup of your business, as well as the setup of your business. Hence, you will need to choose the business structure that is right in your case. The structure depends upon your personal liability level.
3. Register Your Organization's Title
Registering is important. As per the recommendations of TheHartford.com,
"Your business needs to be official. Aside from giving your startup more credibility with potential customers and clients, registering can also help protect your business' name."
If your business is structured as a sole proprietor, your personal name is automatically the legal name of the company. However, you can give another name in the "doing business as" section. You will need to select and register a suitable name for your business.
4. Get Your TIN (Tax Identification Number)
As per IRS regulations, every corporation and partnership needs to use FEIN (Federal Employer Identification Number) while it is filing taxes. This number is also important in the case of opening a bank account or a credit account for your business.
However, if your business is structured as a sole proprietor, you will need to use your social security number (SSN). You will get the number after you register your business with the local government and IRS.
5. Ensure That Your Business Is State Registered
Once you have received your Tax ID, you will have to connect with the State Insurance Commissioner's desk. Businesses typically register as "resident business entities" when it comes to purposes related to state and local taxes.
Once you register, your state will charge a registration fee from you. They will also give you a checklist, where they will ask you to ensure that you are aware of the state requirements and comply with them.
6. Get The Necessary Local Authorizations And Licenses
Getting authorized at the local level and getting all the necessary licenses and permits is crucial to operating your business. Although you are a licensed insurance agent now, you will still need a general business permit at the local level or even a license if you want legal safeguards.
However, according to Insureon.com,
"The licensing, insurance, and bonding requirements for insurance agents vary by state. Having the right insurance and bonding can help keep you financially protected, and may be required for some jobs within the insurance industry."
7. Get Insurance To Save Your Company's Capital
Depending on the structure and assets of your business, you will need to purchase insurance. There are a variety of business insurance you can check out to find which one is the right need for the moment. You can also consult with your lawyer, as well as your insurance guide, to find out which insurance is perfect for you now.
Read More: Maximizing Home Insurance Coverage For Your At-Home Business With Riders
Final Thoughts
Hope you have found your answer on how to start an insurance company. Before starting your business and competing in the market, you will need to make sure that your business has all the legal safeguards. This is the most important aspect, as it will help your business in the long run. Share your thoughts about the business safeguards and other ideas in the comments section below.
Read Also: