What is commercial insurance? – It is intended for commercial institutions like businesses, enterprises, and industries. These insurances cover various needs related to businesses. Full coverage of commercial insurance for businesses is essential for the protection of the business, its properties, and its employees.
In this article, you will learn in general about commercial insurance policies and various common business insurance types. Furthermore, you will also learn a few details about the types of commercial insurance that occur in the business. Hence, to learn about commercial insurance for businesses, read on through to the end of the article.
Commercial Insurance Definition – What Is Commercial Insurance?
Commercial insurance is created to provide coverage to businesses, enterprises, corporations, and industries. The coverage is for the business, its employees, and its properties. There are different businesses having different types of situations and needs. Hence, based on these needs and situations of the business, there are different types of commercial insurance available.
According to BankBazaar.com,
"Commercial insurance is a type of business insurance that offers solutions for industrial sectors including but not limited to construction, manufacturing, telecom, textiles, logistics etc. These solutions aim to offer a safety net for business operations and assets when the need arises." 
Such a type of insurance can help your business by providing protection against the associated risks which can impact the growth and success of the business. Furthermore, in some cases, there are other types of commercial insurance as well, which help in protecting the reputation of the organization and also its well-being. Moreover, some commercial insurances help safeguard the financial aspects of a business.
On a side note, if you want to learn about the best lead management software options, click on the link given.
Read More: Guaranteed Issue Life Insurance: Is it Worth It?
What Are The Types Of Commercial Insurance?  
The difference between commercial insurance and personal insurance lies in the fact that the former helps in covering multiple factors of the business, like its stakeholders and employees. With commercial insurance, the insurance coverage is much higher, as there are a greater number of associated physical properties.
Furthermore, the agents and carriers that are associated with commercial insurance are trained in such a way that they can deal easily with the threats and risks of a business. There are different types of commercial property insurance, as well as insurance, to deal with liabilities, interruptions, workers, automobiles, and many more.
The following are the major types of commercial insurance that you must know about:
1. General Liability Insurance 
This insurance is for those situations when, for example, a customer gets injured at the place of business or an employee did something or failed to do something. Here, general liability insurance helps in covering the expenses associated with legal fees and medical costs.
Various copyright-related issues and infringements are also covered under this insurance. The insurance also covers damage to another person's belongings as well as personal injuries like libel and slander.
2. Business Income Insurance  
According to The Hartford,
"Business income insurance coverage is a type of business insurance that helps your company replace lost income if it's unable to operate due to covered property damage. Business income insurance acts as business interruption insurance or income protection insurance."
This insurance helps in covering the pay of the income that the business lost. Some of the costs covered by this insurance include:
Employee's wages and payroll
Payment of loans and taxes
Payment of mortgage and rent
Income loss during restoration
3. Commercial Property Insurance  
This type of insurance helps your business to protect the buildings and property equipment that are rented or owned for the business for the proper running of the business.
However, you must understand that natural disasters are not covered under these types of insurance. For example, in cases of floods, earthquakes, and storms, when the property gets damaged, the insurance will not cover it.
4. Professional Liability Insurance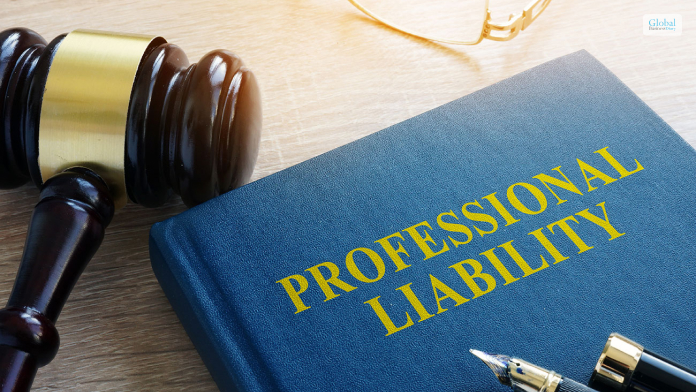 Also known as Errors and Omissions Insurance (E&O), this insurance is for a situation where the business makes a mistake in providing a service to a customer. As per the information from TheHartford.com,
"Professional liability insurance protects businesses when employees make mistakes in the professional services they've provided to customers or clients."
5. Workers' Compensation Insurance  
If an employee gets ill or injured while on the job, then the workers' compensation insurance comes into play. This helps the workers of the company in better recovery so that they can get back to work as fast as possible.
In the United States, most states make businesses comply with the laws that make workers' compensation insurance. Hence, by complying with the state's law, you will not face penalties and criminal charges.
6. Commercial Auto Insurance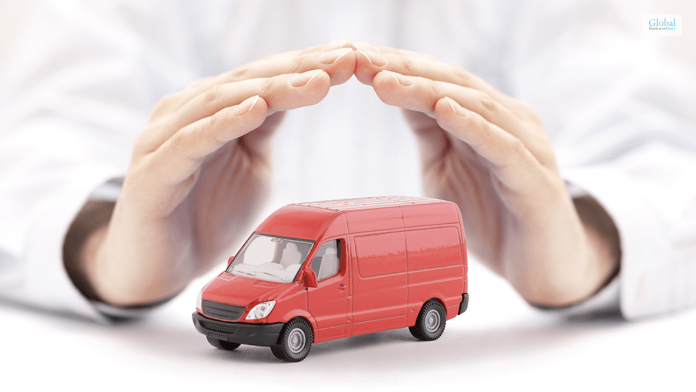 According to GEICO.com,
"Commercial vehicle insurance is a policy of physical damage and liability coverages for amounts, situations, and usage not covered by a personal auto insurance policy. This type of business insurance covers many types of commercial vehicles."
Commercial auto insurance is required for automobiles that are different from the ones that are used for personal causes. Such insurance is meant for the cars, trucks, and vehicles used for your business.
7. Data Breach Insurance  
Also known as Cyber Insurance, these types of insurance help you to respond to breaches of data if personal information or important business information and data are lost or stolen. According to TheHartford.com,
"Cyber liability insurance is typically meant for larger businesses and offers more coverage to help prepare for, respond to, and recover from cyberattacks."
8. Commercial Umbrella Insurance  
According to Nationwide Mutual Insurance Company,
"Commercial umbrella insurance provides an extra layer of liability protection by covering costs that go beyond your other liability coverage limits."
It helps complement the other liability coverages when their limits are already reached. It covers the same types of costs that business liability insurance covers.
Read More: Maximizing Home Insurance Coverage For Your At-Home Business With Riders
Summing Up
Hope this article was helpful for you to make you understand what commercial insurance is and the types of commercial insurance available. So, choose the right one based on your needs at the moment. The bigger your business gets you will gradually have to get all the insurance. Do you think commercial umbrella insurance is useful for a small business? Share your opinions with us in the comments section below.
Read Also: